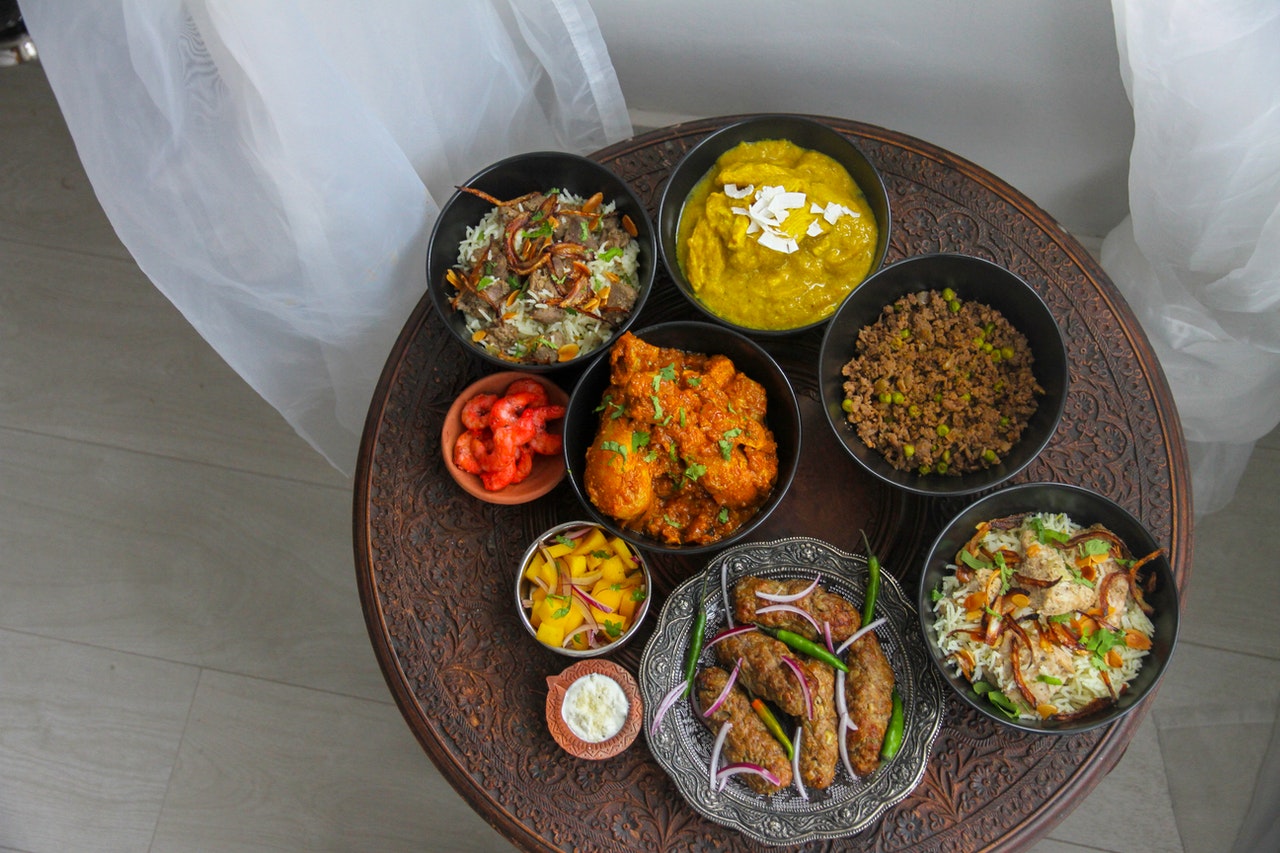 6 Reasons Most Indian Food is Spicy
Although there are many different types of Indian food, the term "Indian food" has come to represent a number of things, including spices and the various, different ways they are used in our food.
But when it comes to the various Indian cuisines one can experience, the flavour profiles and the spices used vary from region to region. Since India is a country with a lot of diversity in terms of culture, language, and tradition, it is impossible to say that there is one "Indian taste."
As a foodie, you can surely find a taste you will absolutely love in one or more of the Indian cuisines. There's no denying that many Indian dishes have a spicy kick to them, but the spices behind the heat aren't limited to chilli peppers!
What are the Spices Behind Indian Food's Spicy Edge?
1. Red Onions
Sprinkled on a variety of savoury dishes, red onions are used frequently all over India. You will find them in the Indian pickle recipes and in many different curries. When it comes to Indian food and its spicy edge, the red onion is an absolute must!
2. Ginger-Garlic Paste
You will find ginger-garlic paste in almost every Indian dish. Although ginger and garlic are used in tons of dishes around the world, the combination of the two is almost always common. Ginger and garlic are both very strong in flavour, but when they are combined they create even more depth, resulting in a very spicy punch.
3. Green Chillies
You will find green chillies in a number of dishes, but they are most common in spicy vegetarian dishes. Green chillies have a tart sharpness to them and are known for giving a nice heat to certain Indian dishes.
4. Red Chili Powder
Often used in dishes that need a nice kick, red chilli powder can range from fairly mild to really spicy. You will find this in many recipes, but the spice level is generally not as high in the northern regions.
The brilliant colour of this powder comes from the red chilli pepper. It is a basic ingredient in most curries that have a spiciness to them. Because red chilli powder is so strong and flavorful, you don't need a lot of it to pack a big punch.
5. Black Pepper
Black pepper is one of the most well-known spices used in many different cuisines. You will find it in almost all of the spicy Indian recipes, and it's one of the most prominent spices in the world.
When you combine black pepper with any of the other strong spices found in Indian recipes, it really brings out the flavour.
6. Mustard Seeds
This popular seed is used in different Indian dishes and is usually incorporated with onions or garlic. You will find a fair amount of dishes that have mustard seed as an ingredient because of its sharp, spicy flavour. It has a nice texture and lends a great taste to a lot of Indian dishes.
The Bottom Line: An Amalgamation of Spices Behind India's Staple Dishes
As you can see, there is a lot that goes into making Indian food so wonderfully flavorful. You will find a variety of spices sprinkled on the Indian dishes you'll come across. But in general, most of the Indian dishes are well-rounded with a combination of a number of spices. The result is a flavour profile that is perfect for a variety of palates.
As you can tell, most of these different spices add a kick to your dishes, but there are some that are used for a more subtle sweetness or for their pungent aroma. All in all, it is a great combination of spices that are used in Indian food, which you can experience for yourself by trying out some of the recipes at Veerji!
Are You Looking for the Best Punjabi Restaurants in Surrey?
At Veerji, we offer a variety of Indian food, including vegetarian and non-vegetarian options, so that you can choose the best one for you. To find out more about our menu and Punjabi restaurant franchise, don't hesitate to give us a call. Our recipes strive to transport you to India and sate your cravings for the world's most exotic dishes!