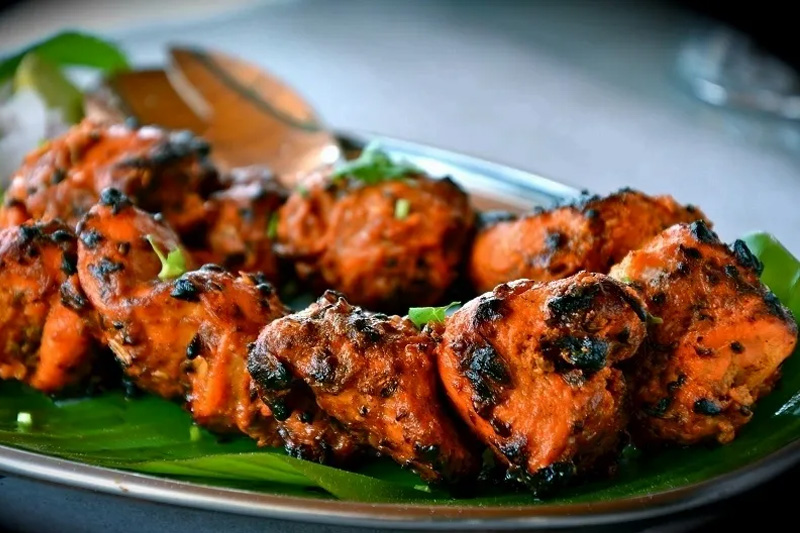 Indian Chicken Dishes that You Must Try
Indian food has a special position in every foodie's heart. Why? Because it is cooked with aromatic spices, each gracefully blended with the other, and the taste is too good to resist. Although you might find it a bit rich in taste, once you surpass the heat of the preparations, you won't be able to stop yourself from eating more and appreciating the uniqueness of each delicacy.
And if the dishes are made with chicken, unarguably, you will pack some more on your way back home. Having said that, you can devour a variety of these from any Indian restaurant worldwide, but our suggestion would be the Indian restaurants in Surrey Canada. From vegetarian dishes to non-vegetarian, you will get it all here, but the following are the must-have Indian chicken dishes that you cannot afford to miss.
Butter Chicken
As the name indicates, butter is the basic ingredient of this delicacy. This dish is made with marinated roasted chicken tossed in butter, cream, tomato puree, and spices. It is one of the best meat dishes among the Indians as well as the outsiders. So, if you are travelling outside India, you can savour the best butter chicken in Surrey, BC.
Kadai Chicken
A dish that you cannot miss at any cost- Kadai Chicken is a mild-spicy delicacy that is quite appetizing to the taste buds. Cooked simply, the succulent chicken pieces are seared with tamarinds, lemon, jaggery, bell peppers, and a homemade spice paste. It tastes best when served with roti or steamed rice.
Chicken Biryani
This dish never goes wrong among meat lovers. You will hear about this dish from almost every Indian citizen you come across. The reason behind its popularity is the fact that the rice is prepared with precision and served with sumptuous pieces of chicken and boiled potato. This is our favourite and soon will be yours too.
Tawa Chicken
Tawa Chicken is a major hit among the Punjabis. Marinated in spices and gram flour and cooked in a rich curry base, Tawa chicken is a lot easier to prepare than chicken biryani. Since this recipe is made in a Tawa, hence it has derived the name 'Tawa Chicken'.
Chicken Do Pyaza
Chicken Do Pyaza is a delightful recipe for any party occasion. Onions, spices, fenugreek seeds, and yogurt is all that is needed to prepare this dish. This recipe can be easily prepared in an hour with slow cooking and is quite mild in taste. So, if you want to try something different and lighter, this dish should be your lookout.
Chicken Korma
Chicken Korma is a South Asian dish that can elevate your dining experience to a new world. Cooked in the lip-smacking flavours of korma, this dish will melt in your mouth as soon as you savour it. You must give it a try to feel the flavours yourself!
So, these are some of the top Indian Chicken dishes that you cannot miss if you are on a food quest. Whether you are in India or outside, you can try these dishes at the famous Indian food joints of the country. However, if you are looking for a dine-in at one of the best Indian restaurants in Canada, then visit Veerji Fish 'n' Grill and check out the menu list and reserve your table as soon as possible.