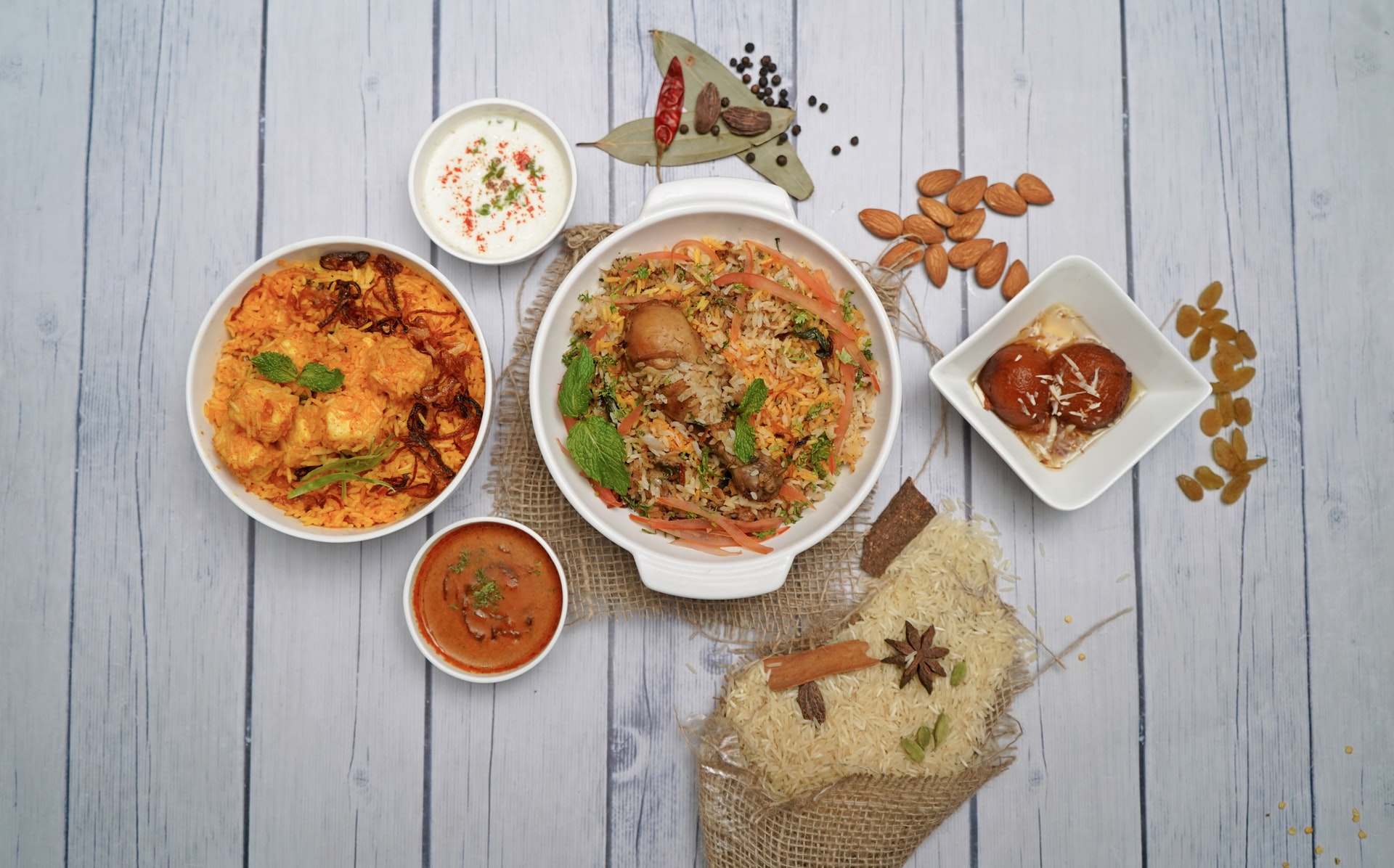 Discovering the Diversity of Indian Food Culture
When it comes to food around the world, Indian cuisine is quite distinct from the rest of the world in taste, cooking methods, and the types of foods and spices used. This is due to the fact that India's food has been heavily influenced by various cultures throughout its history, leading to its diversity.
From a nutritional standpoint, Indian food is best known for its spiciness. There is no region or state of India that does not use spices, and spices are one of the oldest forms of natural medicine known to mankind. Let's explore more of Indian cuisine and the food culture it has developed over the years.
Indian Food Types
Though the Indian food menu is vast and each state has its own specific food specialties, Indian food types can be grouped into four main types listed below.
Northern Indian Food
Although all of India's food is diverse, northern India is particularly known for its distinct dishes. The reason for this is that the states of Punjab, Haryana, and Uttar Pradesh in northern India share a common culinary culture. The food from these places is called North Indian cuisine.
Most North Indian food follows a fairly predictable pattern that revolves around wheat. This is the breadbasket of India and is the most sought-after of all Indian food types as it is extremely versatile. The North is known for its hearty curries and breads. Some of the most popular staples from this region are naan (Indian bread), tandoori chicken (char-grilled chicken), paneer (cheese), and butter chicken (creamy chicken curry).
Southern Indian Food
Southern Indian food is the most distinct from all of India's food types as it is influenced mainly by the states of Kerala and Tamil Nadu, and to a lesser extent, Andhra Pradesh and Karnataka.
This region's meals typically involve rice and lentils. The main foods that are made with rice are biryani (Indian rice pilaf) and idli (rice cakes). Idli is one of the most popular items on the southern Indian food menu and is made of rice and lentils.
Spices are also very popular in this region and are a key ingredient in many recipes, especially in curries. Some of the spiciest curries in the world come from this region.
Western Indian Food
Western India's food is also a product of its climate and geography, which includes cities such as Mumbai, Goa, and Pune.
Western India is known for its seafood, which is a common item on the food menu. This is due to the presence of the Arabian Sea on the west coast. Culinary staples come from this region, such as bhel puri (puffed rice), dosa (savoury crepes), and vada (savoury lentil doughnuts). Western Indian food is also known for its use of coconut and various tropical spices, including vanilla, cardamom, cassia, and cinnamon.
Eastern Indian Food
Eastern Indian food is most similar to northern Indian food. This is because India's western and eastern regions share a similar climate, and both have a large farming community. Eastern food is very similar to northern food in terms of taste, but there are a couple of differences that separate it.
The biggest difference is the use of lentils over wheat, which is used in the rest of India. On the eastern food menu, dal (lentils) is the main starch and is used in a variety of ways, such as dal makhani (mashed lentils cooked with butter and spices, often served with butter chicken).
Conclusion
The diversity of Indian food types is part of what makes Indian cuisine so popular. Indian food is also one of the most under-appreciated cuisines in the world. Most Indian food is low in fat and high in nutrients and fresh ingredients, making it a healthier choice for your everyday meals.
If you're hankering for some Indian food, you should definitely check out Veerji. We are a family-run Indian restaurant in Abbotsford, BC, serving some of the most exquisite Indian dishes. With decades of experience in the food and restaurant industry, we know what our customers like and what makes their taste buds happy. Visit us and experience an authentic Indian dining experience! We also have locations in Langley, Aldergrove, Surrey, and other parts of Canada.