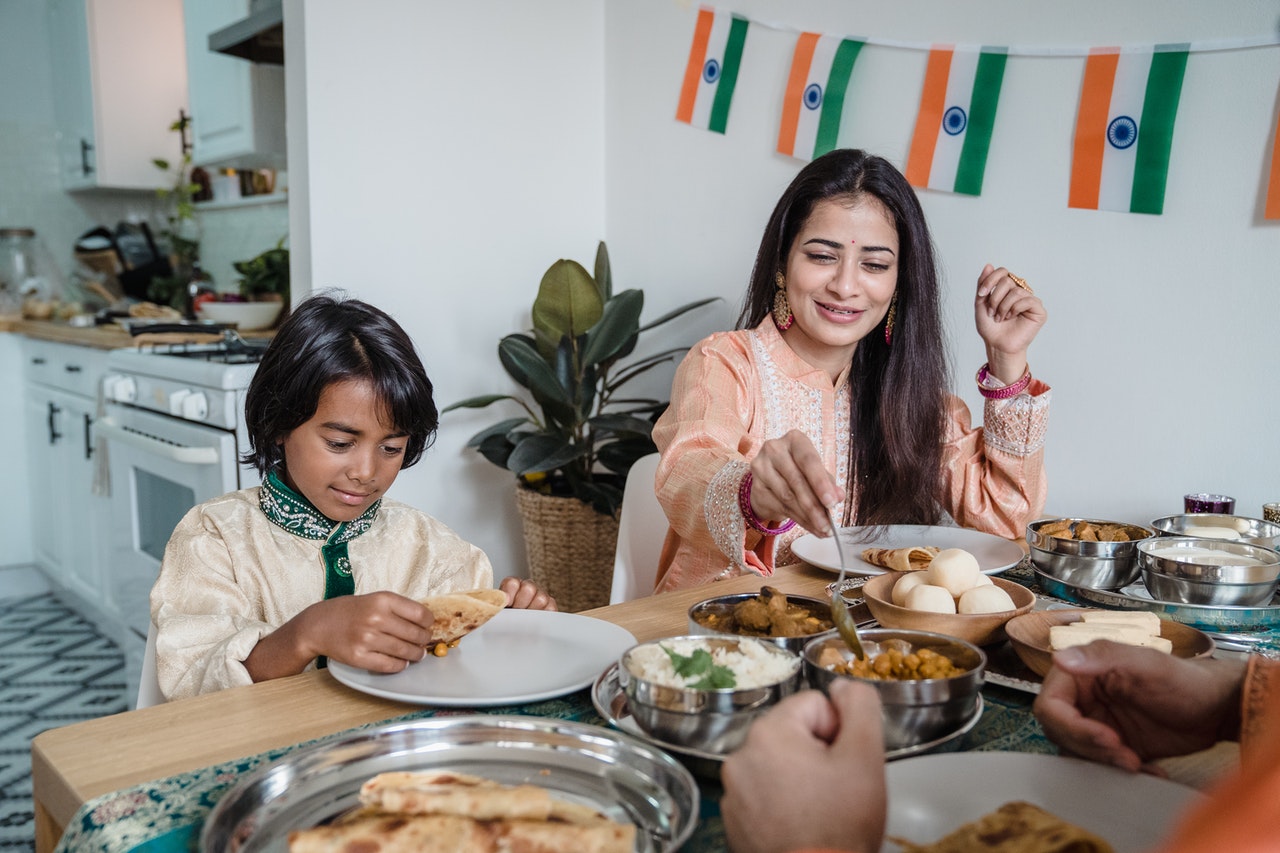 Here's How To Dine the Indian Style: What You Should Know
Dining in restaurants from other cultures can be an enriching experience, but you should know that there are certain ways to eat and act in these places. When eating in a Chinese or Japanese restaurant, for example, many people opt to use chopsticks for a better and more authentic experience. It is a sign of wanting to understand the culture better.
If you plan to eat at an Indian restaurant soon or have been invited to an Indian home, you might also wonder how you can enjoy your food just like they do. If you are curious, this article will help you understand what you should expect and do.
What Do Indians Do Before a Meal?
Indian people would usually stand up and gather around where the food is placed before the meal. When everyone is there, they will start saying a prayer to their gods and asking for a peaceful meal. After that, they would place their hands together and ask for blessings for the food before starting to eat.
If you visit a friend's house and get invited for a meal, expect them to serve a food feast. Also, expect them to be hospitable and very accommodating.
What to Do During the Meal
There is a variety of Indian food you can enjoy, especially at an Indian home's dining table. Do not get all shy and eat your heart heartily. Should you need to burp, know that it is not a sign of rudeness. It actually shows how much you enjoyed eating their served meals.
Towards the end of the meal, you can place a nice compliment on how delicious the food is when serving your friend. It is a great way to send them a message that you are thankful for the meal.
What Are the Manners to Observe?
When eating with your hands, you must know how to do it properly. If you are not comfortable using your hands, you can always use a spoon or fork. But make sure to ask for permission before using your utensils, as this can be an insult to your host.
Eating with your hands is not such a challenging job. The first thing you should do is wash your hands before starting to eat. Then, make sure you pick up small pieces of food with the tip of your fingers. It shows that you are very polite and are not making a mess. But, it is fine if you don't want to do this if you are not used to it.
When the food is served, start with the rice and end with the curry. It is not just a rule to observe but a tradition to follow. That is because rice is seen as the main dish.
Conclusion
Eating Indian food is a great experience. Whether you are invited by your Indian friends or by yourself to an Indian restaurant, it is something you should experience at least once. It is not only because of the flavour and delicious food they serve but also because of the culture they preserve.
For the best dining experience, you should know the proper etiquette and what the culture is. If you want to get the best of both worlds, visit your friends or host to dine with them. This way, you will be able to learn better with their help.
Want some Indian food? Explore our delicious Indian cuisine at Veerji, an Indian restaurant in Aldergrove, British Columbia. We have a lot of authentic and mouth-watering food you'd love! Browse our menu and start ordering now.